Activiteit
Scholars United for a Sustainable Amsterdam Conference 2021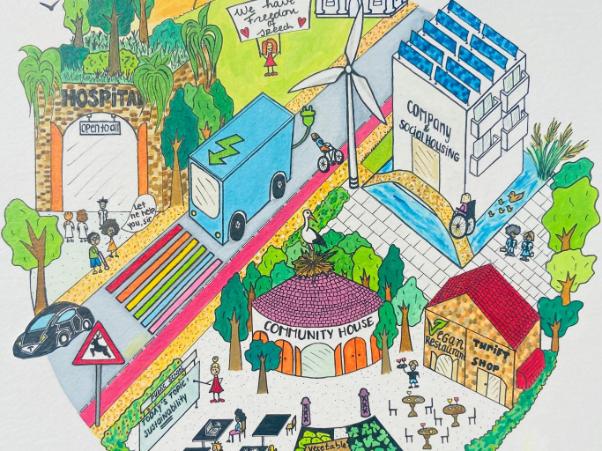 Come join Kate Raworth and Amsterdam's academics to explore how to make Amsterdam sustainable!
During 2021, Scholars United for a Sustainable Amsterdam (SUSA) brought together Amsterdam's academics to help Amsterdam realise its ambition to align with the model of donut economics. Amsterdam's citizens shared stories about obstacles standing in the way of more sustainable ways of living or doing business. During this conference, four interdisciplinary teams of academics will share their ideas and work with the audience to overcome key barriers to a sustainable city. The conference will be held in English. 
You can register by scanning the QR-code or clicking the link in the flyer. Everyone with a green heart - or mind - is welcome. We would love to see you there!
Locatie
Doelenzaal, University Library of the University of Amsterdam
Singel425
1012 WPAmsterdam
Kosten
Gratis
Leeftijd
Vanaf 14 jaar
Thema
Cocreatie
,
Diversiteit / gelijkheid
,
Duurzaamheid / energie
,
Eenzaamheid
,
Eten en drinken
,
Gezondheid
,
Kunst / cultuur / creatief
,
Maatschappelijke ondersteuning
,
Natuur / dieren
,
Ondernemerschap / empowerment
,
Ontmoeting / netwerken
,
Openbare ruimte